If you spent your formative years playing with Game Boy or Furby, listening the Spice Girls and looking after your Tamagotchi then you're sure to be a huge fan of '90s movies.

We've rounded up the best films from the 1990s to watch here in the UAE on Netflix MENA, so go ahead, get involved.

For more Netflix ideas to keep you entertained while staying at home in the UAE, click here.

Clueless (1995)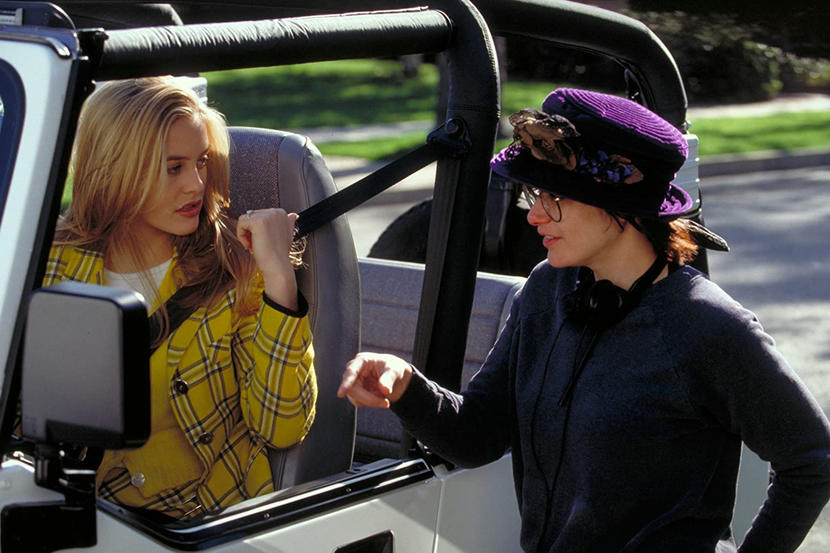 Director: Amy Heckerling
Cast: Alicia Silverstone, Brittany Murphy, Paul Rudd
You might think 'Clueless' isn't very realistic. But you're missing the point. This teen classic starts with Cher (Alicia Silverstone) picking her outfit from a hi-tech digital wardrobe – it's supposed to be over-the-top. In fact, it takes the plot of Jane Austen's 'Emma' and uses it to paint the perfect parody of the pains of high school: popularity, drama and friendship. Plus, the script is full of LA sass: 'Ugh, as if!'
Dazed and Confused (1993)
Director: Richard Linklater
Cast: Jason London, Wiley Wiggins, Matthew McConaughey
A movie tailor-made for the '90s nostalgia boom, Dazed and Confused was clearly conceived by Linklater as his generation's answer to American Graffiti (1973): a loose-limbed, freewheeling coast through small-town USA on the last day of school. There's no real story as such, just a series of encounters in pool halls, strip malls and parties. But it's beautifully played – McConaughey's not the only star-to-be here – and flawlessly written, and the tone of wistful, half-stoned longing is effortlessly maintained.
Notting Hill (1999)
Cast: Julia Roberts, Hugh Grant
Another '90s classic, Notting Hill is the type of film you can watch over and over again – especially if you're a hopeless romantic. For starters, it's got Julia Roberts and Hugh Grants as its leads, need we say more? The brilliant romcom follows British bookseller William who meets and falls in love with a famous American actress and while the feeling is mutual, the two find it hard to navigate a relationship due to their opposing social statuses. But will true love conquer all? Enjoy a few laughs as you find out.
GoodFellas (1990)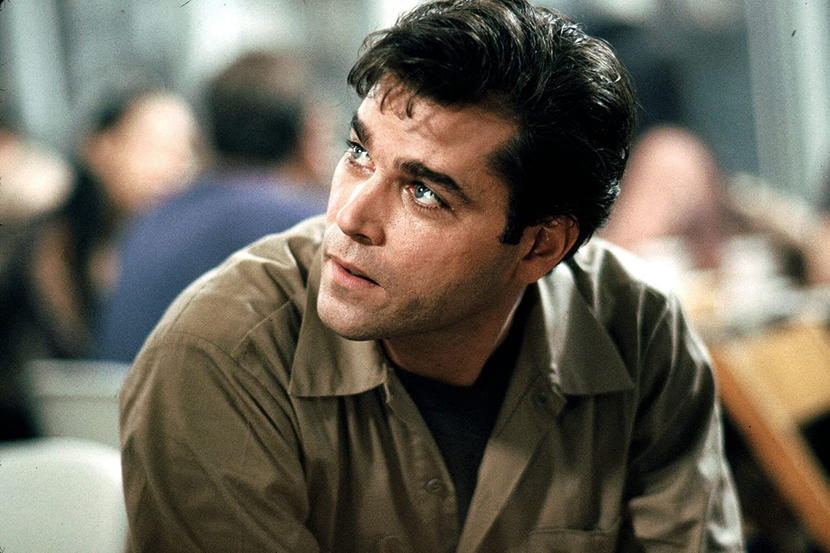 Director: Martin Scorsese
Cast: Robert De Niro, Ray Liotta, Joe Pesci
It's still Martin Scorsese's most widely loved film: a confident and sweeping crime saga spanning the mid-1950s to 1980 and telling the true story of mobster Henry Hill (Ray Liotta) and his life of crime alongside mafia honchos Jimmy the Gent (Robert De Niro) and Tommy DeVito (Joe Pesci). Its style was so successful for Scorsese that he's returned to it twice since, first for Casino and later for The Wolf of Wall Street.
Happy Gilmore (1996)
Director: Dennis Dugan
Cast: Adam Sandler, Christopher McDonald
No '90s list would be complete without at least one Sandler movie. The goofiest film of a seriously goofy career, it's a treasure trove of oddball characters, weirdo cameos, dumb-but-smart one-liners and outright surrealism. And Sandler's performance is just a delight, walking the perfect line between loveable, obnoxious and just plain nuts.
Jumanji
Director: Joe Johnston
Cast: Robin Williams, Kirsten Dunst, David Alan Grier
Young Alan Parrish lives in a postcard '60s American town. One day, he and his only friend Sarah find a Victorian jungle-based board-game, Jumanji. That night, as they play, the jungle comes to life. Her throw of the dice brings bats swooping through the lounge; his takes him into the game, whence he can return only if an opponent throws a seven. Unfortunately, a terrified Sarah runs off into the night, leaving Alan trapped in Jumanji.
Jurassic Park (1993)
Director: Steven Spielberg
Cast: Sam Neill, Laura Dern, Jeff Goldblum
Okay, so nearly 30 years on it doesn't all look completely photorealistic – those Gallimimuses romping across the plain look fake, in fact. But Jurassic Park stands up a lot better than the first movie to really run with digital effects has any right to. The T-Rex chase, for instance, has barely aged a day – it can still leave you shaking like a glass of water on a Jeep dashboard. But that's got less to do with the cutting-edge tech and more to do with Spielberg's unerring sense of showmanship: like Richard Attenborough's old-school carny, he makes his audience wait for the big moments – and can't disguise his glee when he's finally able to cut loose.
Point Break (1991)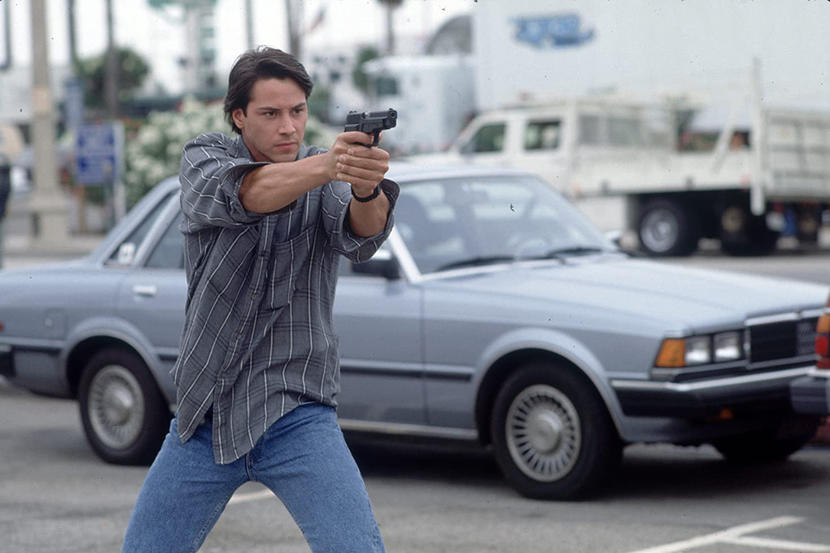 Director: Kathryn Bigelow
Cast: Keanu Reeves, Patrick Swayze, Gary Busey
Guys, huh? Always hitting things, shooting things and jumping out of things. Still, you gotta love 'em. At least, that's the attitude taken by Bigelow's peerless surfin' 'n' skydivin' classic, a film that takes the masculine movie stereotypes we're all familiar with – the rookie cop, the wise guru, the salty old-timer – and has a fond, good-natured chuckle at their expense. That Bigelow pulls this off while at the same time delivering full-throttle thrills is what makes Point Break a near-perfect pleasure. Just stay away from that disastrous remake.
The Matrix (1999)
Directors: Lana Wachowski, Lilly Wachowski
Cast: Keanu Reeves, Carrie-Anne Moss, Laurence Fishburne
The Matrix became the first movie to sell one million copies on DVD – just one reason to argue the case for it being the most iconic movie of the '90s. We all know the story: Keanu Reeves is Neo, the software writer who discovers that the world doesn't exist. Life on Earth as we know it is actually a form of virtual reality, created by intelligent machines who have enslaved the human race. Is Neo 'The One', who will lead the rebels to victory and the salvation of mankind? With ground-breaking digital effects, the techno soundtrack and Keanu looking all blank and pretty, this is the ultimate '90s movie.
Be the first to get all the latest Sharjah news, reviews and deals into your inbox by signing up to our free
newsletter
,
click here to sign up
.