Clare Lavin – mum to six-year-old Oscar and 18-month old Darcy – has always been passionate about cooking. The Dubai-based mother-of-two made it to the quarter finals of Junior Masterchef and then later appeared on the cookery show, Masterchef Goes Large. Having passed on her love of whipping up fun, innovative meals to Oscar, she now encourages him to help her in the kitchen teaching him new skills and encouraging his creative flair. Her specialities are cooking quick and easy dishes that the whole family can enjoy. For more family-friendly recipes, follow Clare on Instagram @claresfamilykitchen.

Tomato, courgette and pea frittata
Ingredients
• 8 eggs
• 2 tbls milk
• Pinch mixed herbs
• Salt and pepper
• 1 courgette/2 moosa
• Handful cherry tomatoes
• Handful frozen peas
• Small red onion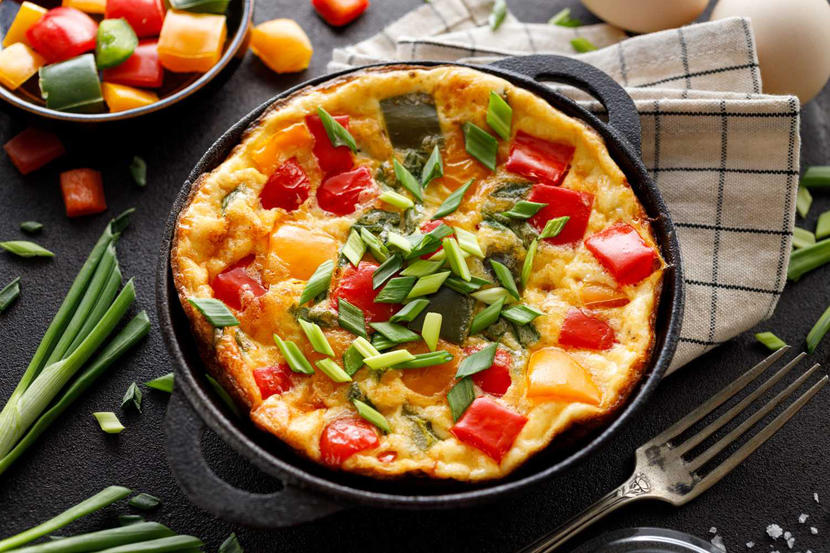 Method
STEP 1: In a frying pan, fry off a finely chopped onion. Then add ribbons of courgette and halved cherry tomatoes.
STEP 2: In a bowl whisk the eggs with the milk, herbs and season well.
STEP 3: Add egg mixture to the flrying pan with the peas and cook on a low heat, checking the bottom isn't burning.
STEP 4: Once the frittata is cooking around the edges and is cooked about 2/3 through, pop under the grill to cook the top. Watch carefully.
STEP 5: Serve hot or cold.
TIP: Fussy eaters? You can throw in any vegetables your little ones will actually eat.
Homemade raspberry ripple icecream
Ingredients
• 225g raspberries
• 200g caster sugar
• 2 large eggs, 4 egg yolks
• 600ml double cream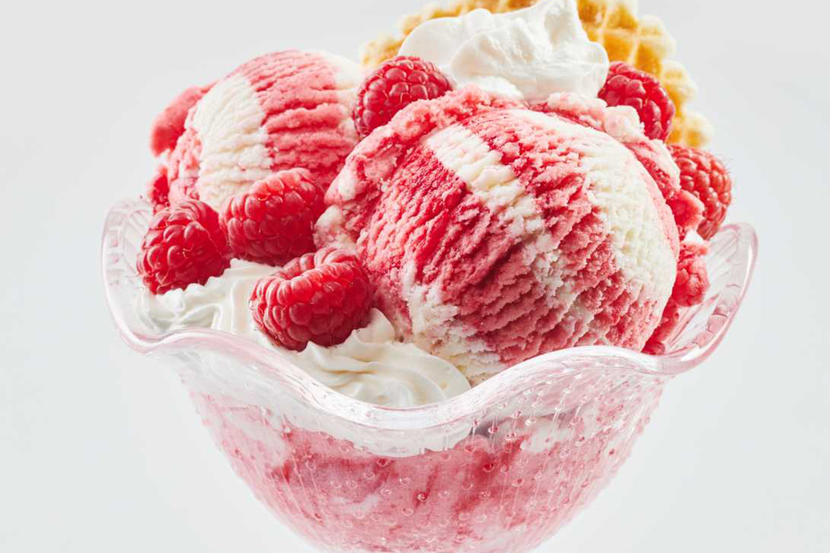 Method
STEP 1: Put the raspberries into a blender along with 2 tbls of sugar and whizz to a smooth paste
STEP 2: Place the eggs and remaning sugar in a bowl and whisk until paler in colour. Place over a pan of simmering water (must not touch the water!) and beat until thickened very slightly. Remove from the heat
STEP 3: Beat the cream until stiff peaks, fold in the egg mix and put in a shallow Tupperware suitable for the freezer. Swirl in the raspberry puree, cover and freeze overnight.
STEP 4: Serve in a glass or in a cone. Yum.
TIP: You could make the ice cream with any berries.

Watermelon fruit popsicles
Ingredients
• ½ (half) watermelon
• 1 kiwi
• 1 cup plain yoghurt
• Popsicle/ice lolly moulds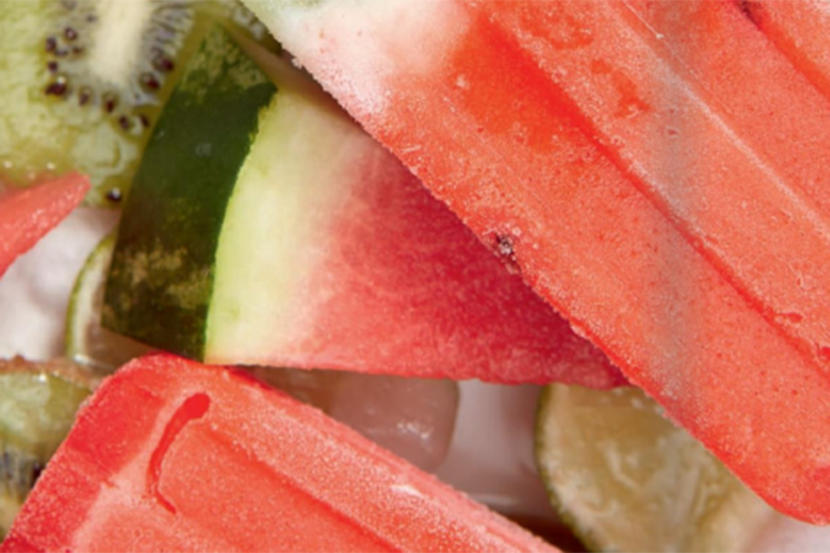 Method
STEP 1: In a blender make a smooth puree out of half the flesh of the watermelon (be careful to remove all the seeds).
STEP 2: Then in the blender make a puree out of 1 peeled kiwi
STEP 3: In popsicle moulds carefully pour in the watermelon puree, to about 2/3 full. Add a spoonful of plain yogurt, and then top with a small amount of kiwi puree. Repeat in all 6 moulds and put in the freezer overnight.
TIP: These are the perfect low-sugar treats as the temperature rises.

Crispy fish tacos
Ingredients
• 1 pack 12 taco shells
• 1 large white fish fillet cod/hammour/haddock
• ½ cup plain fkour
• ½ cup cornflour
• Salt and pepper
• Pinch dried oregano
• 1 cup red cabbage thinly sliced
• 1 cup iceberg lettuce thinly sliced
• 1 small cucumber thinly sliced
• 2 heaped tablespoons mayonnaise
• ½ lime juiced


Method
STEP 1: Slice the fish in strips, and roll in the flour mix (flour, cornflour, oregano and salt and paper). Put a small amount of oil in a saucepan and shallow fry until fish cooked through and golden brown. Cook in batches of 3 or 4 strips at a time.
STEP 2: Heat the taco shells in the oven for 5-10 minutes and prepare all the vegetables and arrange in bowls on the table.
STEP 3: To make the dressing mix the lime juice and mayonnaise. Place in a bowl.
STEP 4: Serve everything up in bowls on the table so that everyone to make their own DIY tacos. Star with the fish and mayonnaise dressing and let them load up their tacos with whatever they like.
TIP: Chicken and mince beef can be used instead of fish.
Be the first to get all the latest Sharjah news, reviews and deals into your inbox by signing up to our free
newsletter
,
click here to sign up
.